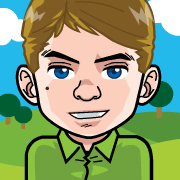 LukePrower aka Luke is a contestant from Chat Survivor 1: Borneo.
Luke is notable for being the first Runner-Up in Chat Survivor history. He is also known for his strategic gameplay.
Chat Survivor 1
Edit
Luke is the first Runner-Up on Chat Survivor.
Luke moved on to play in the Survivor ORG Wiki's Papua New Guinea, along with fellow finalist George. He became the Sole Survivor.